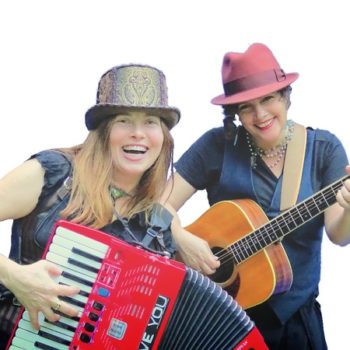 Troubadours of Divine Bliss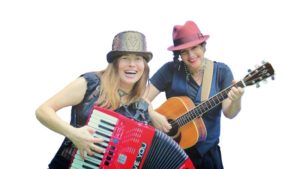 Aim Me and Renee have been best friends since their early teens when they met at an evangelical church outside of Louisville Kentucky. Aim Me's Dad a deacon was part of a mutiny that kicked Renee's Dad the pastor out of the church. They shared a mutual vision of being traveling musicians who inspire a revolution of the spirit and courage of the heart. Following their bliss and freeing their dream they picked up a guitar and an accordion and moved to New Orleans to become Troubadours of Divine Bliss. They started as street performers in the French Quarter and have since toured all over America Canada Scandinavia & Europe…The Troubadours have 7 recordings with an 8th in the works. They are revolutionary spiritual environmental and social justice activists.
(We played Wild Goose in 2013 and this is the 1st year we can return).