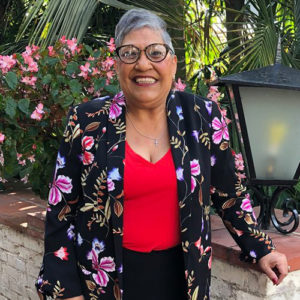 Rev. Sharon Risher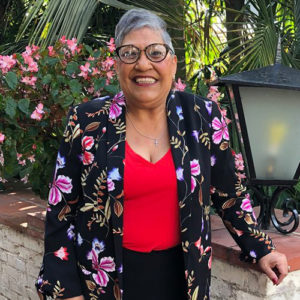 Rev. Sharon Washington Risher, born in Charleston, SC and a graduate of Johnson C. Smith University and Austin (TX) Theological Seminary, is a spokesperson of Everytown Survivor and Moms Demand Gun Sense In America.
On June 17th, 2015, a horrific tragedy happened; Sharon's mother, Mrs. Ethel Lee Lance, was killed in Charleston, SC, at the Mother Emanuel African Methodist Episcopal Church. Eight others were also killed, including two of Sharon's cousins and a childhood friend.
Since that fateful day, Sharon has crossed the nation sharing her story of loss, forgiveness, racism, and gun law reforms. She has appeared on CNN, Good Morning America, CBS, NPR, PBS, BBC, and other news outlets; been interviewed by Time¸ Essence, Marie-Claire and others; written for several print outlets including Vogue and VOX. She was a special guest of President Obama for the signing of gun law related Executive Orders.
Sharon is the author of For Such a Time as This: Hope and Forgiveness after the Charleston Massacre.