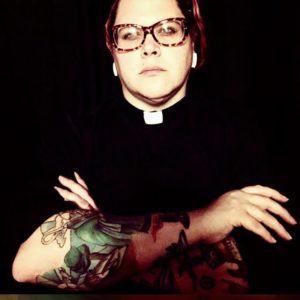 Bec Cranford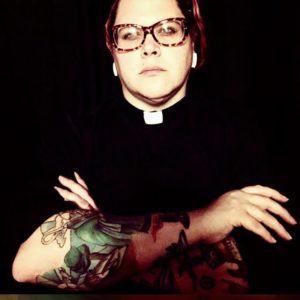 Bec Cranford is a self-identified Bapticostal-misfit from Atlanta Georgia. She's also one tough mother and an urban missiologist wrestling with just practices and charity.
Bec grew up in southern-fried "churchianity." She has known pain and anger, grief and struggle. But she has also been loved. Bec is eager to work towards ecumenicism and love. She believes in the Church, despite her own hypocrisy, and the pain we all have experienced.
Bec has worked in churches, nonprofits, and in higher education.
When she's not hanging out with her dope family, you can probably find her at the Gateway Center working to make homelessness brief and rare in Atlanta. She makes a little money offering church consulting, leading retreats, writing, preaching, and marrying folks. She really likes sitting on her front porch with friends, having conversations about life God and everything in between. Bec likes speaking in tongues and drinking apple pie moonshine. Bec loves to paint abstract religious icons. Bec is also staff at Wild Goose Festival, serving as the Community and Connections Director. Glawwwry, Ya'll.