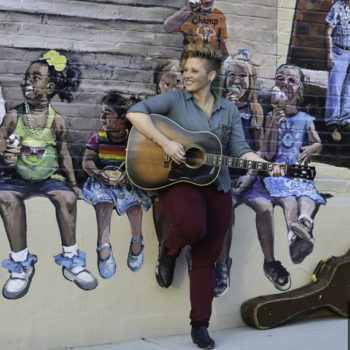 Debra Lynn Rodriguez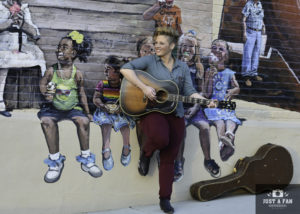 Debra Lynn is a singer, a storyteller, and a stargazer. Folk-rocker with a heaping helping of Appalachian Soul, she draws from a deep well of musical tradition as a singer and songwriter. Hers is an authentic voice that delivers powerfully and passionately each and every time she takes the stage. She leans heavily on and pays homage to her musical roots of blues, gospel, folk, and rock and roll to create a sound that is genuinely her own. It's these roots along with personal experience, life in community, and chasing the Big Mystery which most influence her songwriting.
Since 2010, Debra Lynn has worked in various capacities including Pastor of Worship and Director of Arts at The Gathering Place Atlanta, a come-as-you-are church that welcomes and loves all people. She is also the founder of Glory Tribe, an online community dedicated to exploring and inspiring the intersection of worship and community.
Debra Lynn lives in Dallas, GA with her wife Robbi, their two daughters, three dogs, and Robbi's dad. There's NEVER a dull moment!