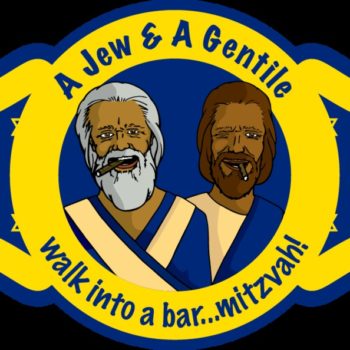 A Jew and a Gentile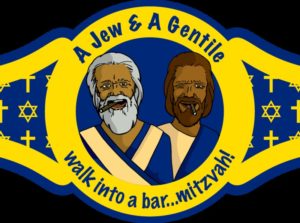 Two podcasters/bloggers, one Jewish & one Christian, discussing faith, cigars, depression, cigars, social justice, cigars, and other interfaith issues. Oh, and cigars.
Charles Bretan, "The Jew": Both of my parents were Jewish, but that is not what makes me a Jew. I am a Jew because I choose to be: because I choose to live my life in a Jewish way. I choose to study Torah and to live by its precepts; I choose to keep Shabbat and to follow mitzvot; and I choose to eat toasted bagels with a shmear of cream cheese, lox (not nova), and a nice slice of onion. Born and raised in Miami, I now live in Greensboro, NC with my wife, Gail. I am a teacher by trade and by disposition. With degrees in education from the University of Florida and from Nova Southeastern University, I have taught almost everything from composition to scuba diving and from leadership to life saving.
Chris Henson, "The Gentile": I graduated Magna Cum Laude with a B.A. in Psychology/Human Resource Development from North Carolina State University (1998) with an emphasis in Psychometrics and Crisis Intervention. I received my Master of Divinity from Duke (2001). I'm an ordained Elder (2006) in the Western NC Conference of the United Methodist Church and am endorsed as a chaplain (2018). I served as a pastor for 17 years, first in Oldham, England (a suburb of Manchester) followed by appointments in the Piedmont-Triad of NC. I'm the former Pastor-in-Residence of the Wesley-Luther Fellowship at UNC Greensboro, an LGBTQ-inclusive ministry. I served as a chaplain at Wake Forest Baptist Medical Center caring for the substance abuse patients and adult behavioral health patients. I now work as a hospice chaplain. I'm also a husband to Summer, a father to Sophie, an admitted cigar-arsonist, a creative, a subversive, who is living with clinical depression.